The Glory of Heaven Touching Earth
Our Vision is
hinged on his provision for victory
What we love about the Glory of God's Kingdom is that it is for every living person. Whether you know that you need more of God's love, more of God's power, or more of God's glory in your life or not, everyone needs a special encounter with the Lord of Glory in a personal way. This is an encounter that brings revival to your spirit and healing to your soul and physical body.
​
Phil 4:19 "And my God will fill up all your needs according to His riches in glory in Christ Jesus." Romans 9:22-24 "What if He did this to make the riches of His glory known to the vessels of His mercy, whom He prepared in advance for glory—including us..."
1 Cor 10:26 "for, The earth is the Lord's and the fullness thereof ."
​
Life is a journey and some may be smack dab in the middle of pain or anguish or stuck in ways that they themselves, without God's intervention, could not move beyond where they are into a greater place of truth and fulfillment for their life. Our ministry and our vision is hinged on the His provision for victory in the life of the believer and beyond. Power of Love Global Ministries is called to help others fulfill their destiny for their life. As Power of Love continues to lift up the name of Jesus bringing the SPIRIT OF REVIVAL - it is He, through His eternal Spirit, that draws those to Him that need His life and His touch. Power of Love Facebook Live
Listen to Life In the Spirit with Valerie Ricardo
Live Bible studies recorded on Power of Love Global's facebook page live as the Spirit of God leads. Join in for a timely word from the Spirit of the Lord to experience God's love and go deeper in Him.
​
​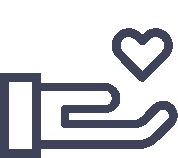 "Everyone who was willing and whose heart moved him came and brought an offering to the LORD for the work."
Exodus 35:21
​
Please sow a seed today and help us bring the Revival Spirit to all in need of God's miraculous power all around the world.
​